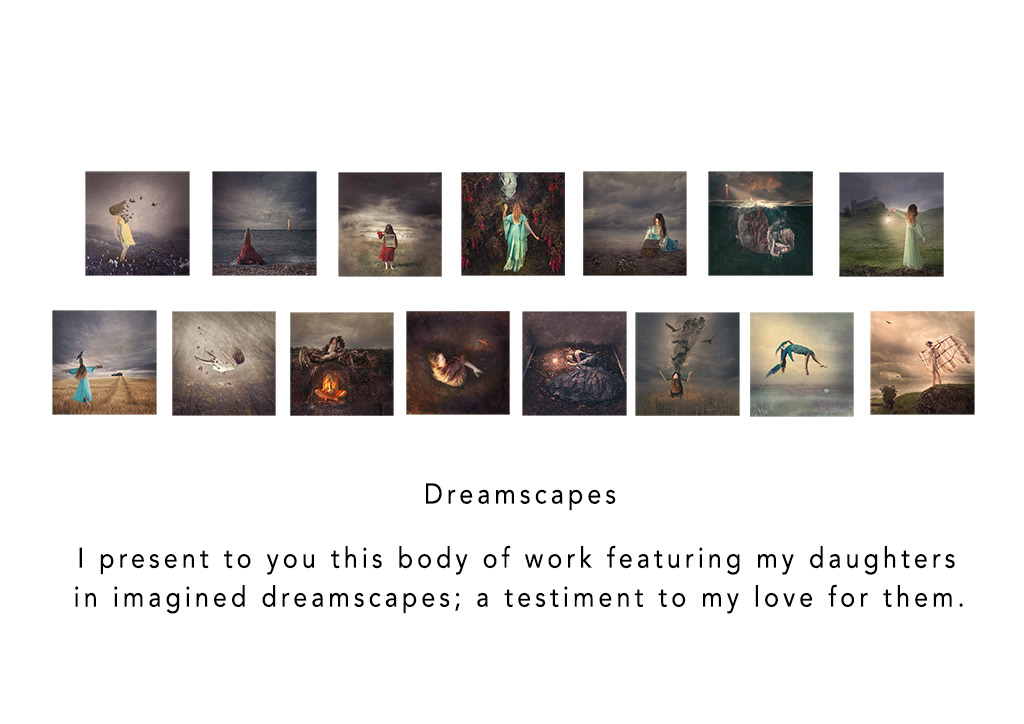 This body of work entitled 'Dreamscapes' was presented to a panel of eight judges from the Irish Photographic Federation (IPF) and successfully passed on Saturday 23rd September 2017 at a distinction sitting being held at The Visual, Carlow, Ireland. This gained me an Associate Distinction with the Irish Photographic Federation. 
The panel of images remained on exhibition at the Visual after the distinction sitting. 
I've embedded the album by Air - Talkie Walkie because I used to listen to it on a loop as I worked on these images.