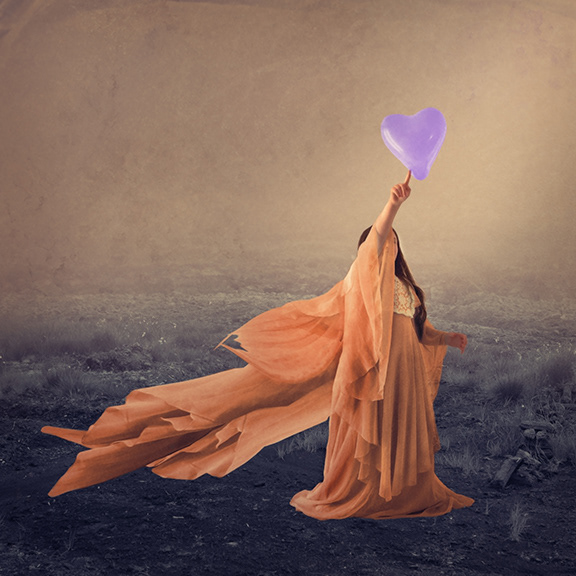 'Ultra Violet Balloon' © Julie Corcoran 2018
Created specifically for my 2018 presentation to Camera Clubs around the country. I recorded the entire editing process, condensing over six hours post-processing into an 8 minute speed edit.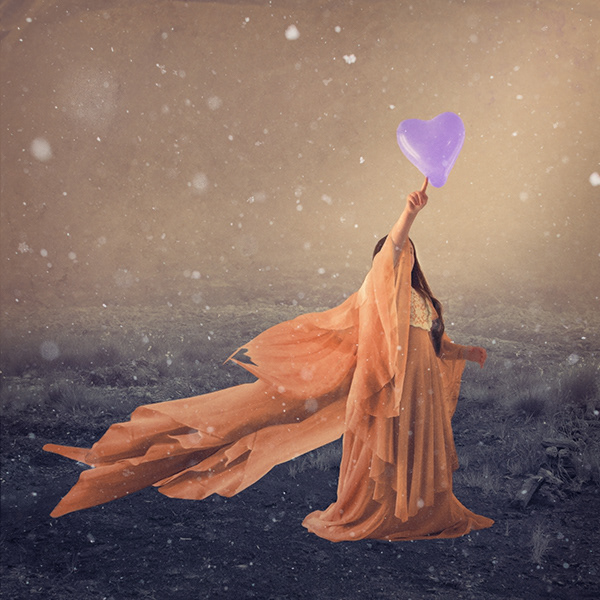 'Ultra Violet Balloon with Real Snow Overlay' © Julie Corcoran 2018.
You can watch on my Youtube Channel how I created an overlay from photographs I made of real snow.